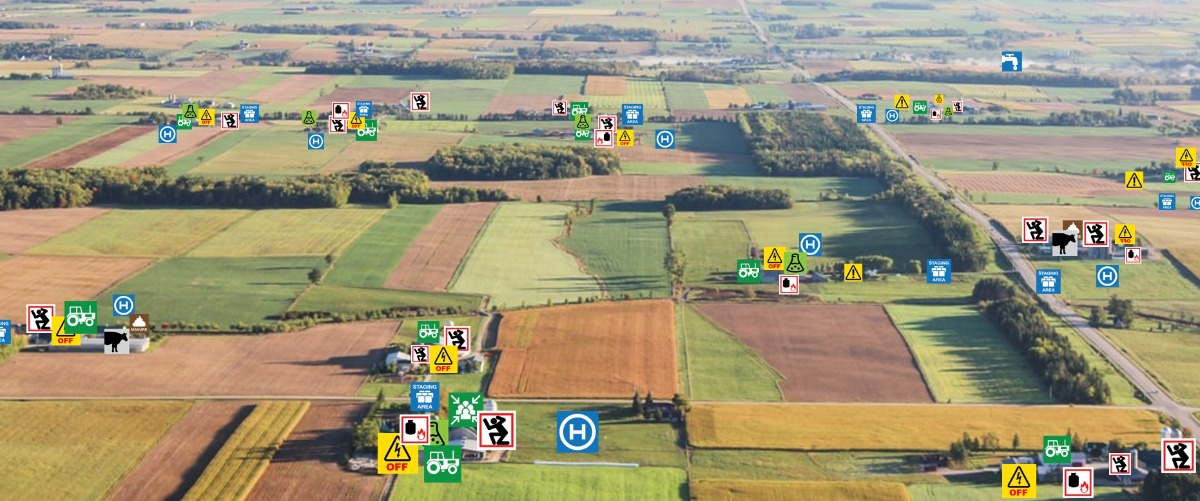 Resources
Training Materials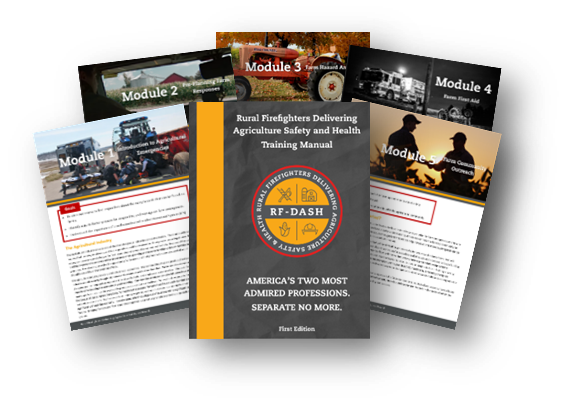 This training manual will serve as a guide to help you train others in the RF-DASH program. Similar to the in-person trainings, this manual will walk you through the five modules of the RF-DASH program, how to conduct a training and farm visit, tips on talking to the media about a agricultural incident, and much more. We want you to be the advocate for the program and expand its reach to others in your community, and be the rural emergency responder that delivers agriculture safety and health.
Module 1: Introduction to Agricultural Emergencies
Module 1: Additional Slides Introduction to Agricultural Emergencies
Module 3: Farm Hazard Analysis
Module 5: Approaching the Farm Community
Firefighters/EMS are trusted sources of information for media professionals and the communities they serve. The RF-DASH Media Guidelines for Emergency Responders is designed to help firefighters and EMS on how to conduct interviews with the media, disseminate health and safety messages, and tips on how to establish relationships with your local media organizations.
Resources
These customizable business cards are designed for RF-DASH members to hand out to interested audiences so they can contact you to discuss implementing RF-DASH in their departments, organizations, and communities.
The RF-DASH Directory lists individuals that have taken the RF-DASH training and are now Farm Hazard Analysts. If you are a farmer or rural emergency responder seeking more information about the program, you can contact individuals in your region.
RF-DASH Firefighter Poster
Training Videos
Tools of the Trade: Safer Farm Usage Overview

Module 1: Introduction to Emergencies (Partial)
Module 2: Preplanning and Mapping Farm using Farm MAPPER
Module 3: Farm Hazard Analysis
Module 4: Farm Family Emergency Response Program
Module 5: Approaching the Farm Community
---
Funding Acknowledgement
UMASH Pilot Award P005501204 (2014 – 2016) ● CDC/NIOSH U54 OH010170 (UMASH) (2016-2022)