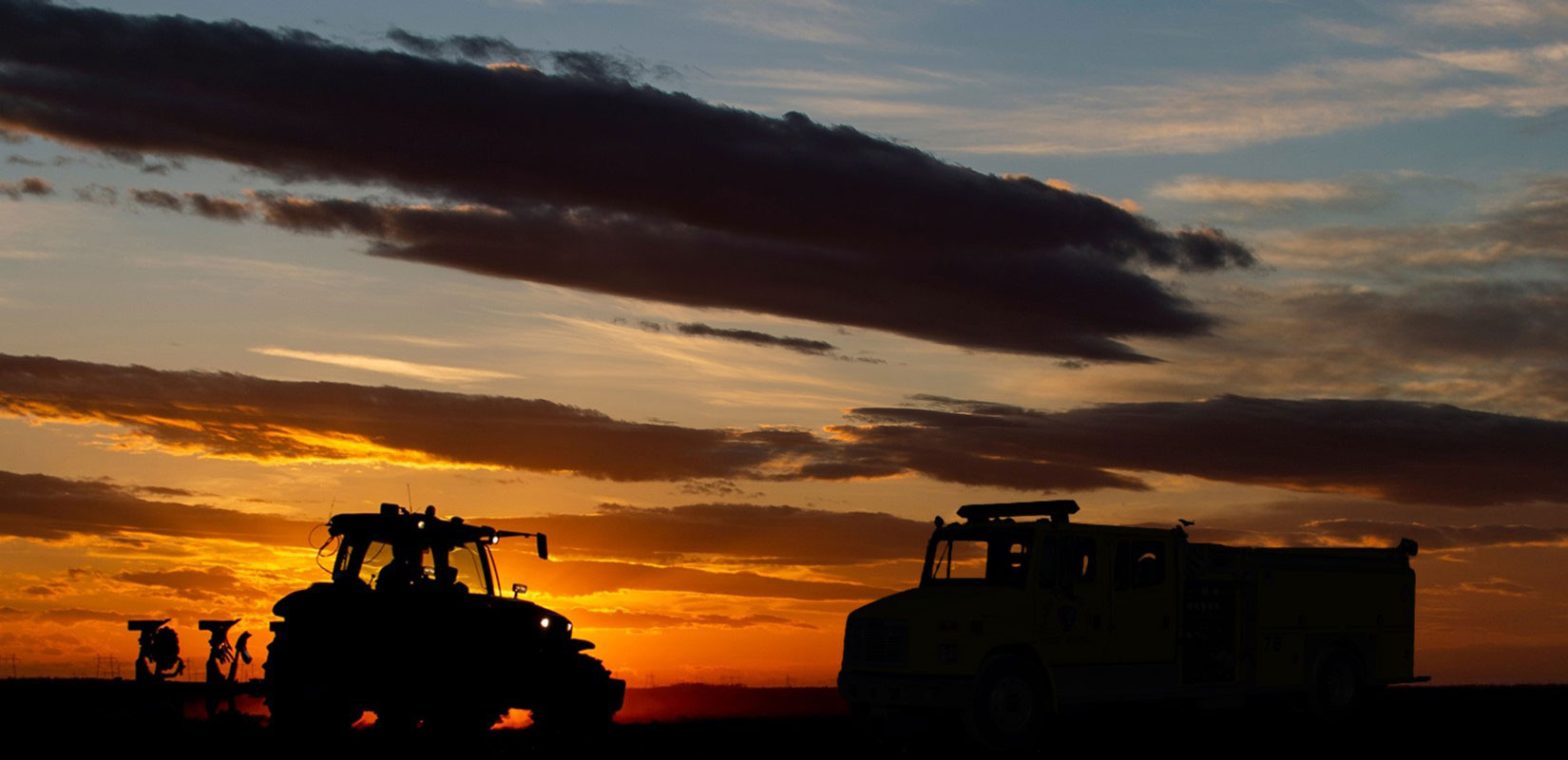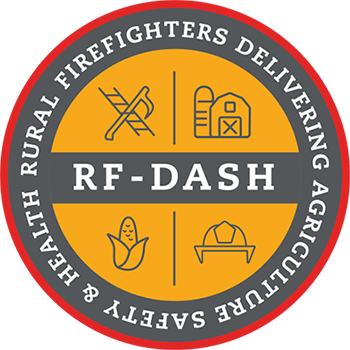 AMERICA'S TWO MOST ADMIRED PROFESSIONS
SEPARATE NO MORE
Accomplishments so far include: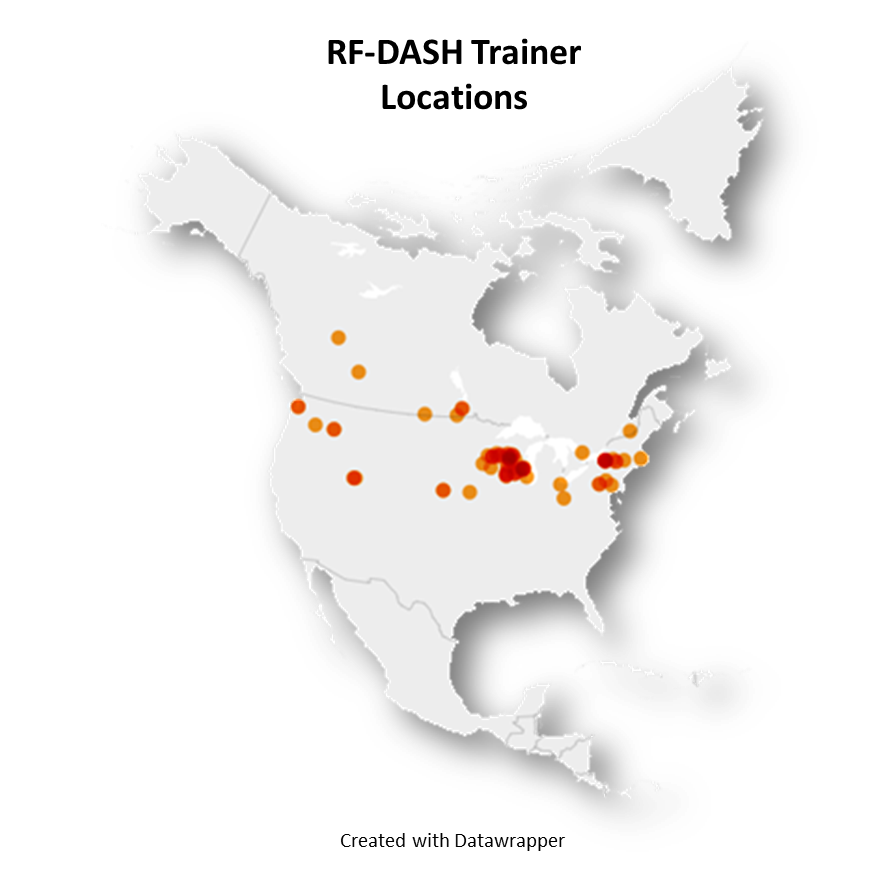 Over 100 firefighters/EMS have been trained as trainers in the program from 10 states and 5 Canadian provinces. This includes 12 Master Trainers. Locations range from Wisconsin, Minnesota, New York, Massachusetts, Ohio, Utah, Idaho, Washington, Nebraska, Pennsylvania, Manitoba, Alberta, Saskatchewan, Quebec, and Ontario.
The program aligns with National Fire Protection Association (NFPA) standards, specifically the NFPA 1300 standard on Community Risk Assessment and Community Risk Reduction Plan Development.
RF-DASH has been highlighted by a multitude of media sources around the U.S. and Canada including: Progressive Dairyman, Daily Dispatch, Western Producer, Successful Farming, and more.
RF-DASH is working with representatives from FEMA, APHIS, and the National Response Team to help rural communities prepare for agricultural hazards and bridge gaps in current emergency preparedness planning.
Find a local RF-DASH trainer near you and become a part of the solution!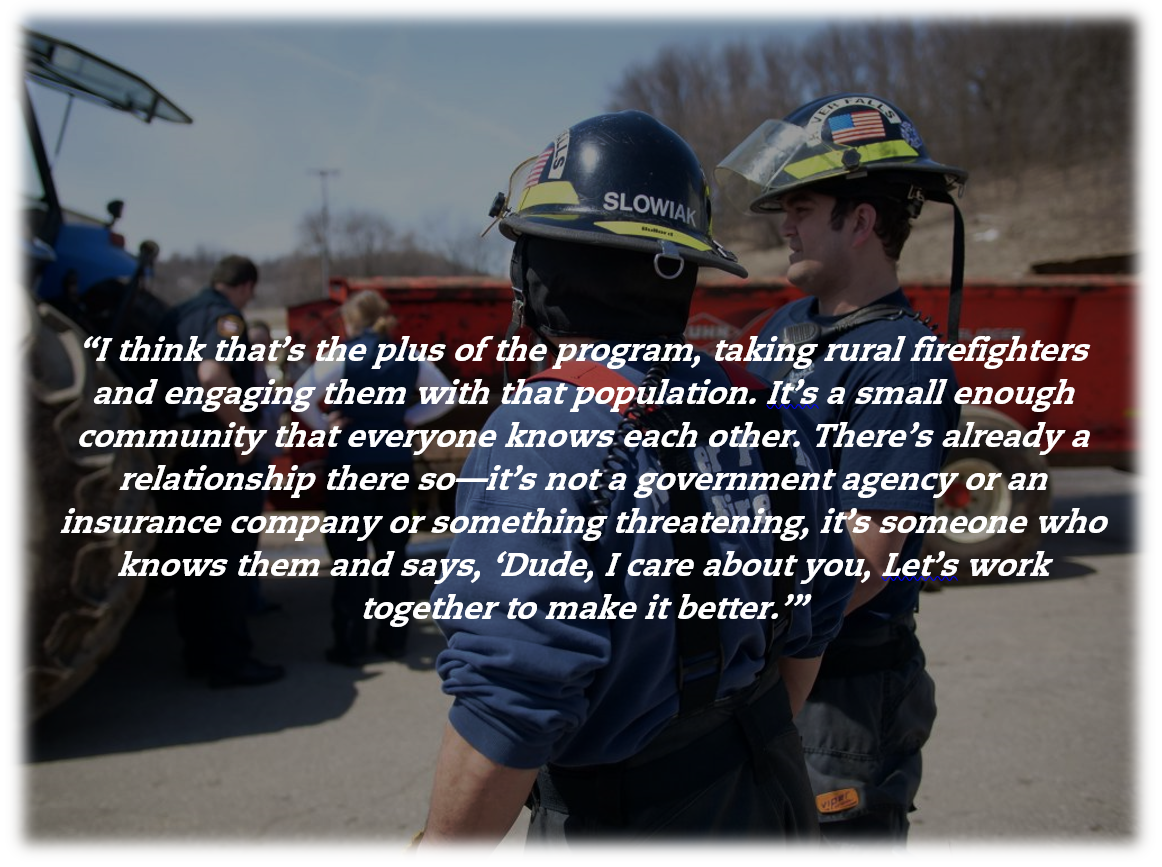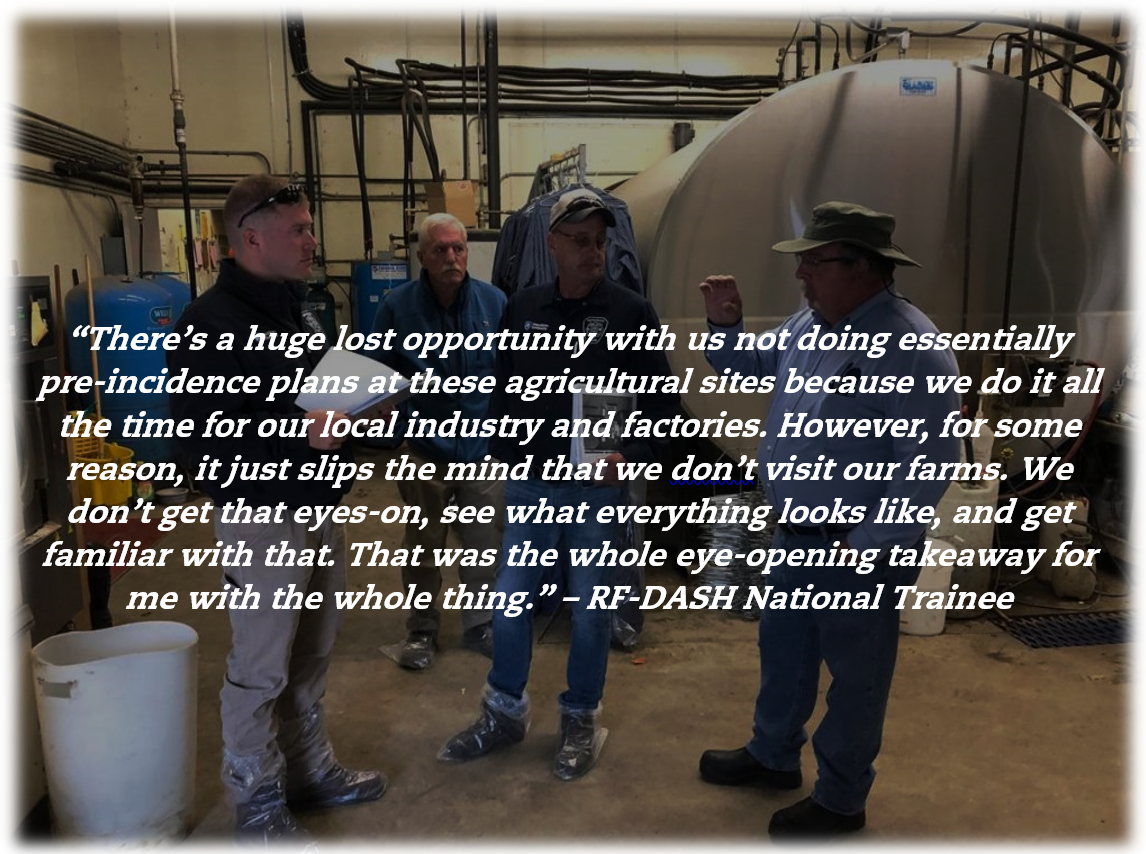 Funding Acknowledgement
UMASH Pilot Award P005501204 (2014 – 2016) ● CDC/NIOSH U54 OH010170 (UMASH) (2016-2022)