Registration is open!
Please register by October 6th, 2023. The program registration fee is $100/participant. Registration after October 6th will increase to $125/participant. Registration fee includes all meal services provided during the event(s) registered, as well as program materials. Attendance is limited to 100 in order to maximize the hands-on component of the workshops. Advanced registration is required. Registration will close end of day October 17,2023. If cancellations are received before end of day Monday, October 16th, the registration fee will be refunded less a $10 administrative fee. The training reserves the right to cancel due to insufficient enrollment.
To register for the training, you may submit your payment and information online by clicking on the button below or you may also submit a registration form via mail to:
Marshfield Clinic Health System Inc.
Conference Registration-GR
1000 North Oak Avenue
Marshfield, WI 54449
Fax: 715-389-3770
Make checks payable to Marshfield Clinic Health System Inc.
If by credit card, please call 715-389-3776 to make payment (Marshfield Clinic accepts MasterCard, VISA, American Express, Discover)
For questions regarding registration, please contact:
Tanya Esser
Ph: 715-389-3776
E-mail: esser.tanya@marshfieldclinic.org
For questions regarding the training, please contact:
Kyle Koshalek
Ph: 715-389-3786
E-mail: koshalek.kyle@marshfieldresearch.org
If you are interested in the train-the-trainer course, please click here
---
Accommodations

---
Four Gas Monitor Program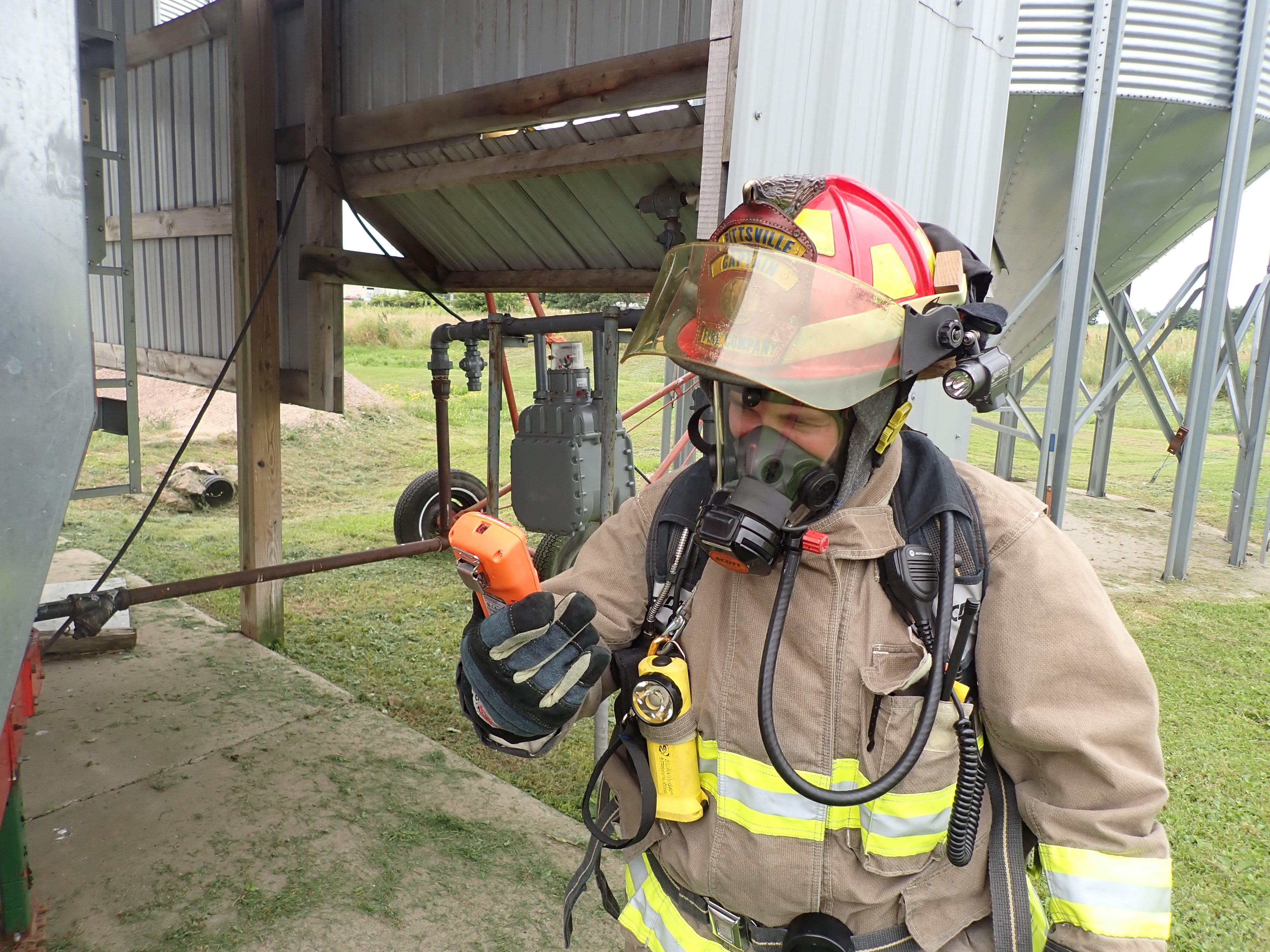 On August 15th, 2016, Mike Biadasz was agitating a large outdoor manure pit on the family farm when he was fatally overcome by hydrogen sulfide gas. Mike's family established a gas monitor program to help prevent other families from enduring the same kind of tragedy.
On behalf of the Mike Biadasz Farm Safety and Education Memorial Fund, National Farm Medicine Center, and Marshfield Clinic Health System Auction of Champions, we will be providing a free, four gas monitor if three or more personnel from your department register and attend the Agriculture Rescue Training in October.
The meters supplied for the Agriculture Rescue Training program are intended to keep all of your personnel safe as well as the agricultural community that we hope will utilize them with your guidance.
Your area needs to know about the program you are implementing and how you acquired the equipment – tell your story and why its important for everyone's safety.
Train your personnel in the operation of the meter.
Determine how the Ag community can reach your department to request your assistance with the meters. (Non-emergency phone numbers, individuals to contact, etc.)
Your assistance is required to guide them on meter usage. This will also help get you some access to these facilities in your area that you normally do not inspect.
Suggest additional involvement with your agency in helping them make their farm safer for their family and employees as well as for the F.D. if a response is ever required (RF-DASH is a perfect program to implement).